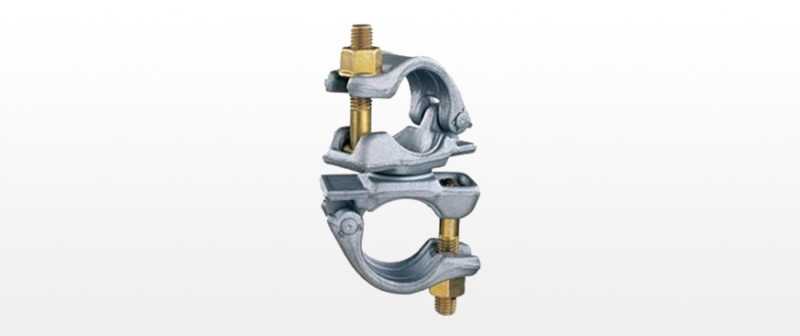 Art. 206
Half coupler heavy-weight for tube Ø 48 mm. (Weight: 0,70 kg.)
Hot forged coupler produced according to Euro-Norm EN 74-2 and with authorization for the production issued by the University of Munich.
Available versions:
– natural finished, zinc plated (yellow or white colour) or hot-dip galvanized;
– with assembled or separated 1/2″ bolt, hex. nut and washer or with M14 bolt and 19 or 22 mm. nut;
– assembled or loose components
– with wedge
– for tube Ø 48 mm., Ø 42 mm.

On request also available:
– with customer's mark
– light-weight, British Standard, Mil-S requirements
Note: all our couplers are skilfully produced in hot forged steel in order to achieve a better quality and a higher safety level during their use.